Suspect's dog mauls NSW police officer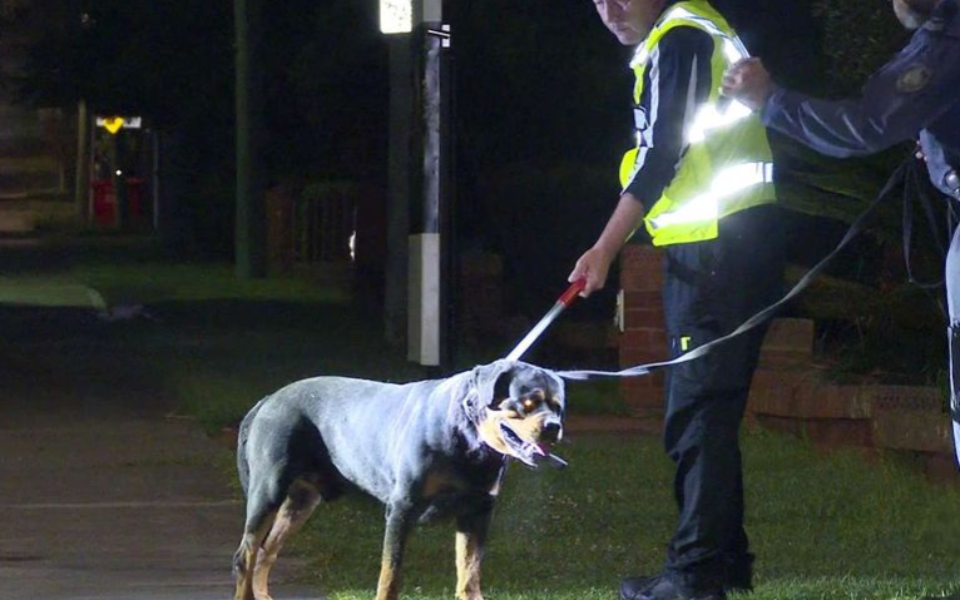 A man has been charged with inciting his dog to attack after it bit a police officer on the face during an alleged domestic violence incident in Sydney's south-west.
The NSW police officer will undergo surgery today after suffering serious facial injuries when he was bitten by the rottweiler outside the home in Georges Hall in the early hours of this morning.
Police were called to the Marden Street home around 1:30am following reports of a domestic-related dispute.
Officers found a 59-year-old woman outside, with a 52-year-old man barricaded inside a rear garage with a rottweiler.
Police allege the man verbally abused police before inciting the dog to attack.
After the man was arrested and placed inside the police van, the dog ran onto the…