Freight train carrying 'dangerous goods' derails near Nana Glen, NSW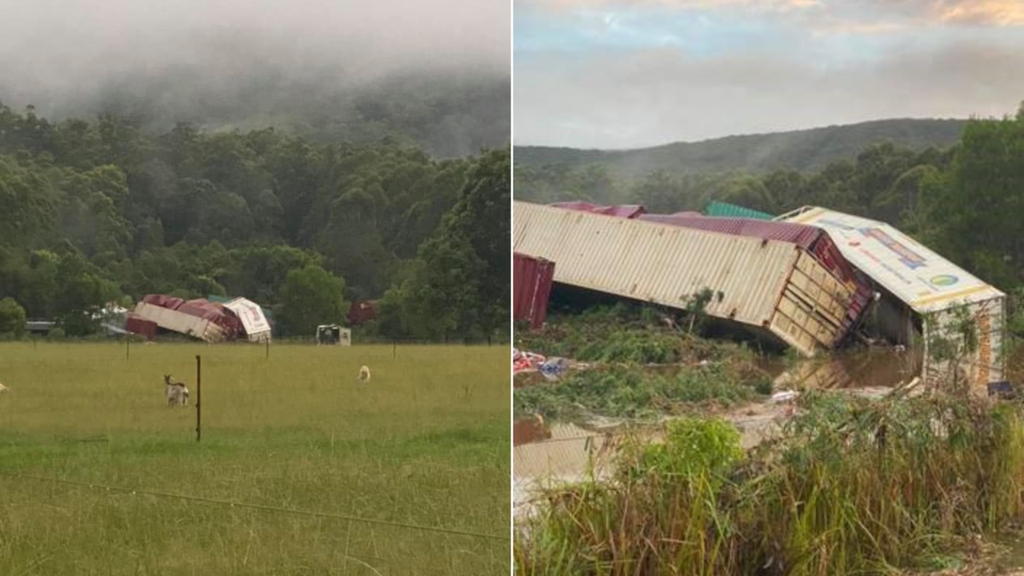 A major response is underway after a 1.5km-long freight train carrying "dangerous goods" derailed in rural NSW.
Emergency services were called to Morrows Road, Nana Glen, on the state's Mid North Coast just after 2.15am this morning.
More than sixty firefighters are heading to the scene.
Half of the train's carriages had derailed, with one of the locomotives in a paddock and the other two remaining upright.
One of the locomotives leaked up to 8000L of diesel and 16 carriages jack-knifed,…