Dylan Moran: 'Dr Cosmos' Stream, Sydney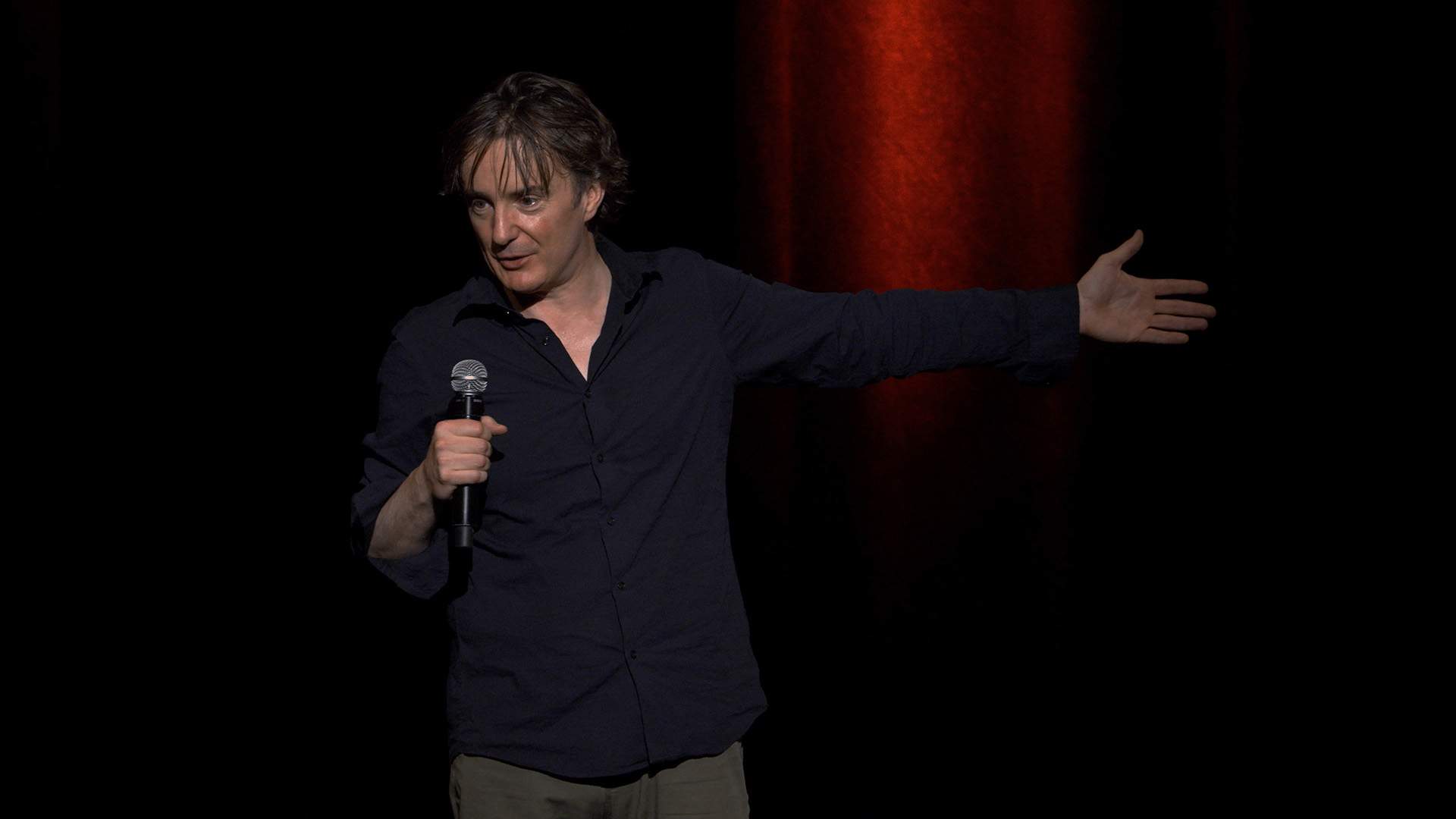 The shock of unkempt hair, the Irish brogue, the misanthropic attitude: there's no mistaking Dylan Moran for anyone else. It was true in beloved British sitcom Black Books, when his on-screen alter ego abhorred mornings, ate coasters and claimed that his oven could cook anything (even belts). And it's definitely true of the comedian's acerbically hilarious live shows.
Moran is no stranger to Australia, and last headed our way in 2019. Whether you've guffawed at his bleak wit live or you've always wanted to, you'll be able to see him on Saturday, May 8, too — thanks to a streamed version of his Brisbane show from his last visit.
Expect the kind of deadpan gags, wine-soaked insights and blisteringly sharp one-liners…